By Chris Wallish
Washington NASA Space Grant Consortium
As autumn quarter 2021 opens, Washington NASA Space Grant marks a momentous shift — its first academic year hosted by the William E. Boeing Department of Aeronautics & Astronautics in the UW's College of Engineering.
Location change aside, the programs that WA Space Grant supports at the University of Washington remain the same, with funding for undergraduates through the First-Year Student and Community College Transfer studentships and hands-on research opportunities through the Summer Undergraduate Research Program. Funding for graduate students is available through annual fellowships.
Also remaining unchanged is WA Space Grant's greatest commitment — "to enhance higher education opportunities for students seeking to pursue careers in the fields of science, technology, engineering and math (STEM)," especially for students who have been historically underrepresented in STEM fields. A&A Chair Kristi Morgansen, who is taking over as principal investigator of the program says, "WA Space Grant enhances our extracurricular and research offerings here in A&A. And we are especially interested in the expanded pathways into STEM. Aerospace, in particular, is currently one of the least diverse of the engineering disciplines. We are extremely happy to join forces."
Space Grant's giant leap began back in March, when NASA formally named Morgansen the new PI and director — necessitating a change from the office's longtime home in Earth and Space Sciences. Preparing a 30-year-old program for a complete move required over a month of packing, nearly all of campus moving service's personnel, and one full day of constantly shifting boxes from Johnson Hall, around Drumheller Fountain, and into suite 241 in the Aerospace & Engineering Research Building (AERB). Quite fittingly, Space Grant's new home was itself initially funded, in 1969, by a grant from NASA.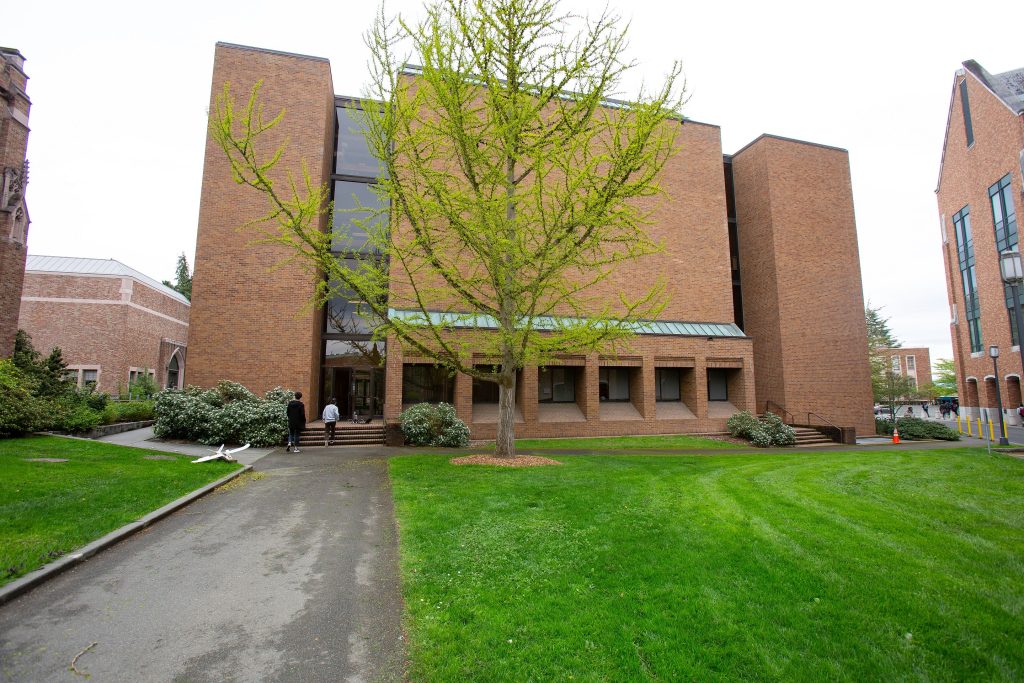 In addition to Morgansen as director, WA Space Grant welcomed several new deputy directors as part of senior leadership. Sarah Tuttle, assistant professor of astronomy, took on the role of deputy director for high-altitude ballooning and space payloads, while Jim Hermanson, professor of aeronautics and astronautics, is deputy director for rocketry. Mary Denmon, formerly assistant director, was promoted to deputy director for program operations.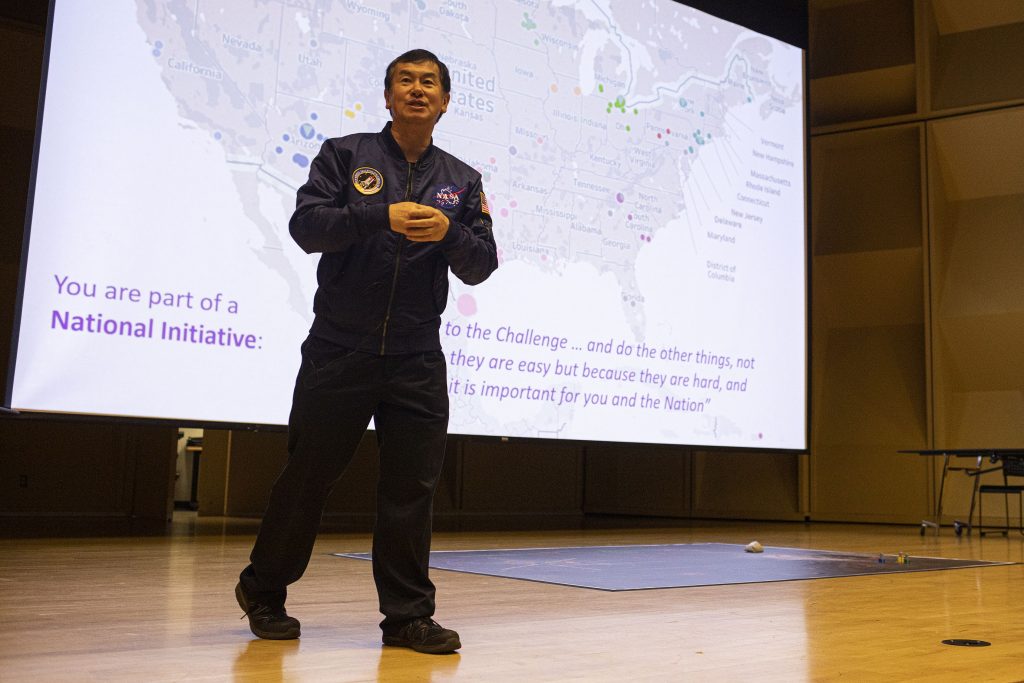 The move to A&A, although overall a positive change for Space Grant, was necessitated by tragedy when previous director Robert Winglee suddenly passed away in late 2020. Winglee was a ceaseless crusader for ensuring everyone had their shot at finding a place in STEM — from taking on the directorship of WA Space Grant in 2007 to founding the Northwest Earth and Space Sciences Pipeline (NESSP) in 2016. "Robert worked tirelessly to inspire students and educators across the country in his work towards inclusive STEM education," said Denmon who remembers the ambitious and original ideas Winglee proposed. "It is difficult to measure the impact Robert has had. Honoring the energy and passion he had is a high bar, but we'll certainly give it a try."
---
Read more about WA Space Grant's programs and the move to A&A in the departmental announcement.