The University of Washington is the lead institution for the Washington NASA Space Grant Consortium. Nearly every type of WA Space Grant program is represented at the UW and available to students at all three campuses.
You will also find our main office on the UW campus in Seattle, where we're hosted by the William E. Boeing Department of Aeronautics & Astronautics. For our complete faculty and staff listing, as well as our mailing address, please consult our contact page.
Programs
Internships and fellowships
Internships
The University of Washington offers summer internships in research labs on campus through their SURP program:
The UW also manages administration of WA Space Grant's NASA Internship and Private Industry Internship programs.
Fellowships
Studentships
There are two WA Space Grant studentship programs at the UW:
High-altitude ballooning
CubeSat
The WA Space Grant CubeSat program at the UW was founded in 2015 under NASA Undergraduate Student Instrument Project (USIP) grant NNX16AI96A. They have already put one satellite into space and they aim to place more! Satellite teams are multi-disciplinary, and students from departments across (all three) UW campuses are invited to join. Check out their website for how to get in touch: HuskySat.org
K–12 STEM Pathways
Artemis LLTEC
What if, instead of living on the moon, astronauts who needed lunar habitats lived IN the moon? How would YOU go about exploring lava tubes in order to turn them into crew habitats? Want a chance to give it a try? Through an additional NASA grant, our Artemis Challenge — the Lunar Lava Tube Exploration Challenge — gives student teams the chance to investigate!
WA Space Grant Career Launch
How do I apply to a NASA internship or fellowship? What's an REU and why would I want one (hint, they're research experiences for undergraduates and they're fantastic opportunities)? How do I explore various STEM pathways?
Thanks to an additional round of funding starting in autumn 2022, the WA Space Grant office at the UW is able to help students across our affiliates navigate all these career development topics and more! Sign up for our nasa-research listserv to get announcements and keep an eye on our events calendar (listserv and calendar are both below) for upcoming workshops. If you have specific questions or would like to schedule an appointment with our student adviser, please email us: nasa@uw.edu
Stay updated with WASGC @ UW
Space Grant @ UW listserv
The Space Grant office at UW runs an announcement listserv where we post funding opportunities and upcoming workshops and events. All STEM-minded and NASA-curious students across all of our affiliates — from the UW to WSU, Peninsula College to Central Washington University — are invited to subscribe. This is a private, moderated listserv so please follow these instructions carefully so that your request to join is not rejected.
UW students — On the Mailman listserv page, log in with your NetID to subscribe. Non-UW email addresses will be rejected.
Students at other affiliates — Please ask your institution's Space Grant contact to email your request to join.
Space Grant @ UW events
Upcoming Career Launch workshops, and other events open to the UW community, can be found on on the WA Space Grant Google calendar below.
Students at UW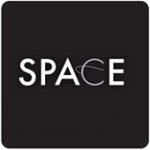 Originally founded by UW Space Grant Scholars, the SPACE registered student organization to all UW students who consider themselves to be Scholars Pursuing Academic and Celestial Exploration.
Institutional contact for WA Space Grant projects
Mary Denmon, Deputy Director for Program Operations
nasa@uw.edu