---

WA Space Grant — UW Graduate Fellowships for 2023-2024
Applications are now open for UW Graduate Fellowships for academic year 2023–2024! WSGC graduate fellowships at the University of Washington are focused on supporting Ph.D. students in STEM fields related to NASA activities.
---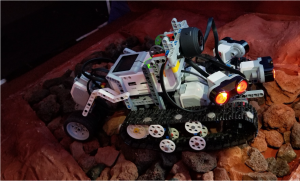 UW to host college students for NASA-funded lunar rover challenge
(8/16/2022)
-
Eight teams of college students will arrive on the University of Washington campus Aug. 19 to go to the moon – or at least a simulated version of it.
---